How to care for your jewellery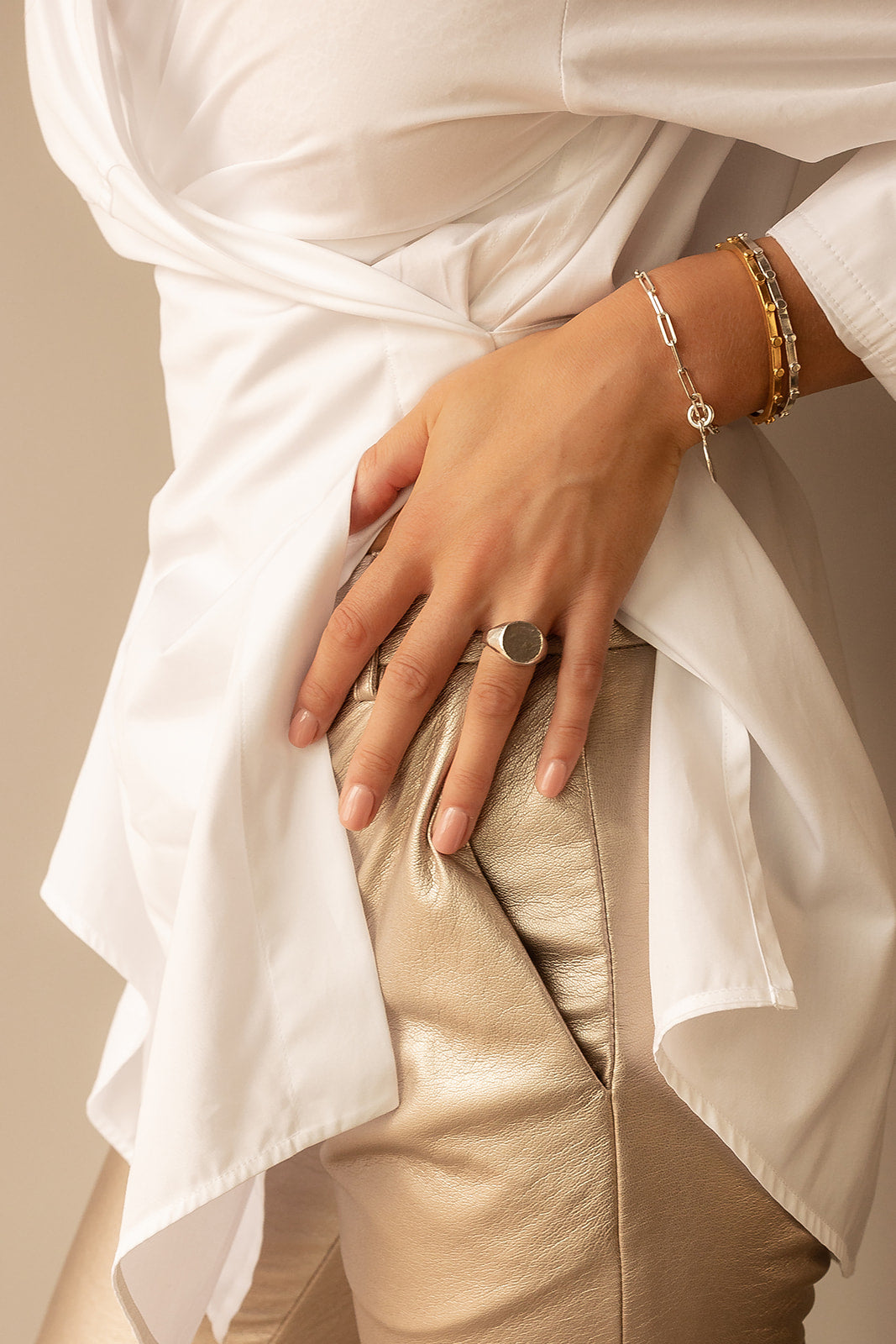 We advise using Town Talk Polish for the care and protection of your beautiful treasured possessions.  A prestige company based in the North West of England where all of their products are manufactured, they create high quality polishes and cleaners that bring a radiant sparkle to precious metals. Each and every one has been formulated to have a minimal impact on the environment and none of them have been tested on animals.
Here are some quick tips to keep your jewellery looking beautiful:
To maintain a sparkle on your jewellery avoid sleeping, showering or swimming whilst wearing and be careful when using perfumes or cleaning products.
To avoid tarnishing keep your jewellery safe in either its original packaging or a jewellery box.
Store your gold jewellery separately to your silver as gold is softer and can scratch easily.
For a quick sparkle gently rinse your jewellery under warm soapy water.
Remove your jewellery before exercising.

If worn every day gold plated jewellery 

will gradually start to show wear, particularly on highly-used components such as the the back of a charm, jump ring or bracelet. You may see the colour slowly changing, but this is not a fault of the item, it is general wear. We recommend you store your plated jewellery in its packaging or a soft pouch when you aren't wearing it.

Any pieces with stones should be worn with care as gemstones are fragile and may naturally loosen with continued use. Avoid bumping or knocking your semi precious stone rings and charms against hard surfaces to prevent accidental damage.
Our collection of Town Talk polishes are excellent for bringing your dull jewellery back to life. Use the silver sparkle for your rings, chains and earrings. Remember this is only for use on silver jewellery. The polishing cloth cleverly brings back an instant shine whilst the jewellery cleaning wand is super on your semi precious stones.
 Jewellery Cleaning Wand £10.20
Polishing Cloth £7.20
Silver Sparkle Dip £7.50
---