A Guide to Necklace Layering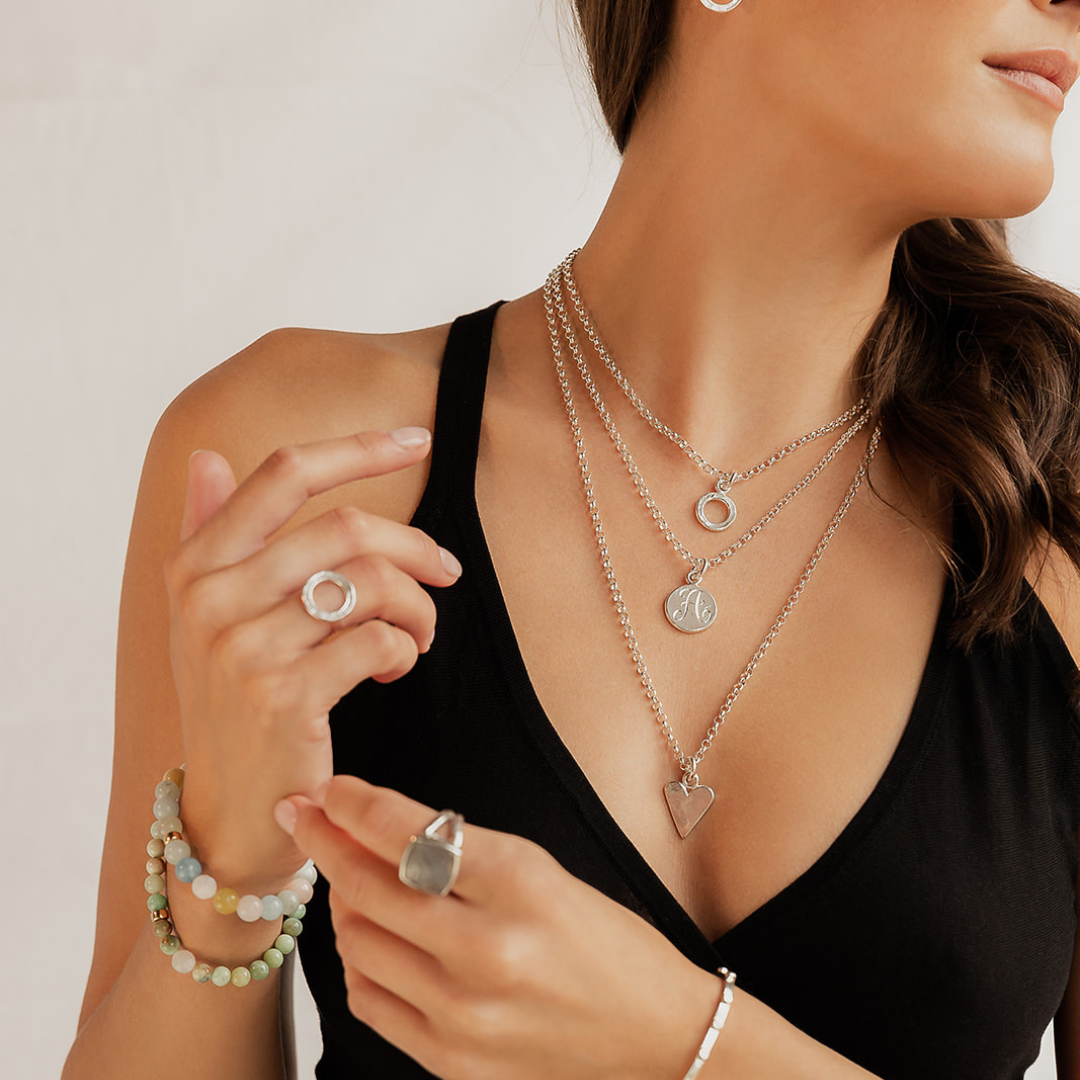 Follow our simple step by step guide to layering your necklaces this Autumn, a trend that is here to stay!
1. Find the style of chain for you!
We have three sterling silver chains to choose from, all available in four different lengths:
The Belcher Chain, our most traditional chain recommended for those with timeless style this open link will never date.
The Ball Chain, the daintier, sparklier chain. This is often a go to for those who would like their necklaces to look finer.
The Trace Chain, the most modern and statement chain although it is casual in its own right. Our personal favourite of the three!
Another tip is to mix the style of chain as this can avoid your necklaces tangling. But remember there are no rules!
Take a look at our chain guide here for direction on lengths.
2. The most important tip to fool proofing this look is to layer by length and weight. Start with your simple charms on shorter chains and build up longer and heavier charms as you work your way down.
Scroll for necklace layering inspiration...
---