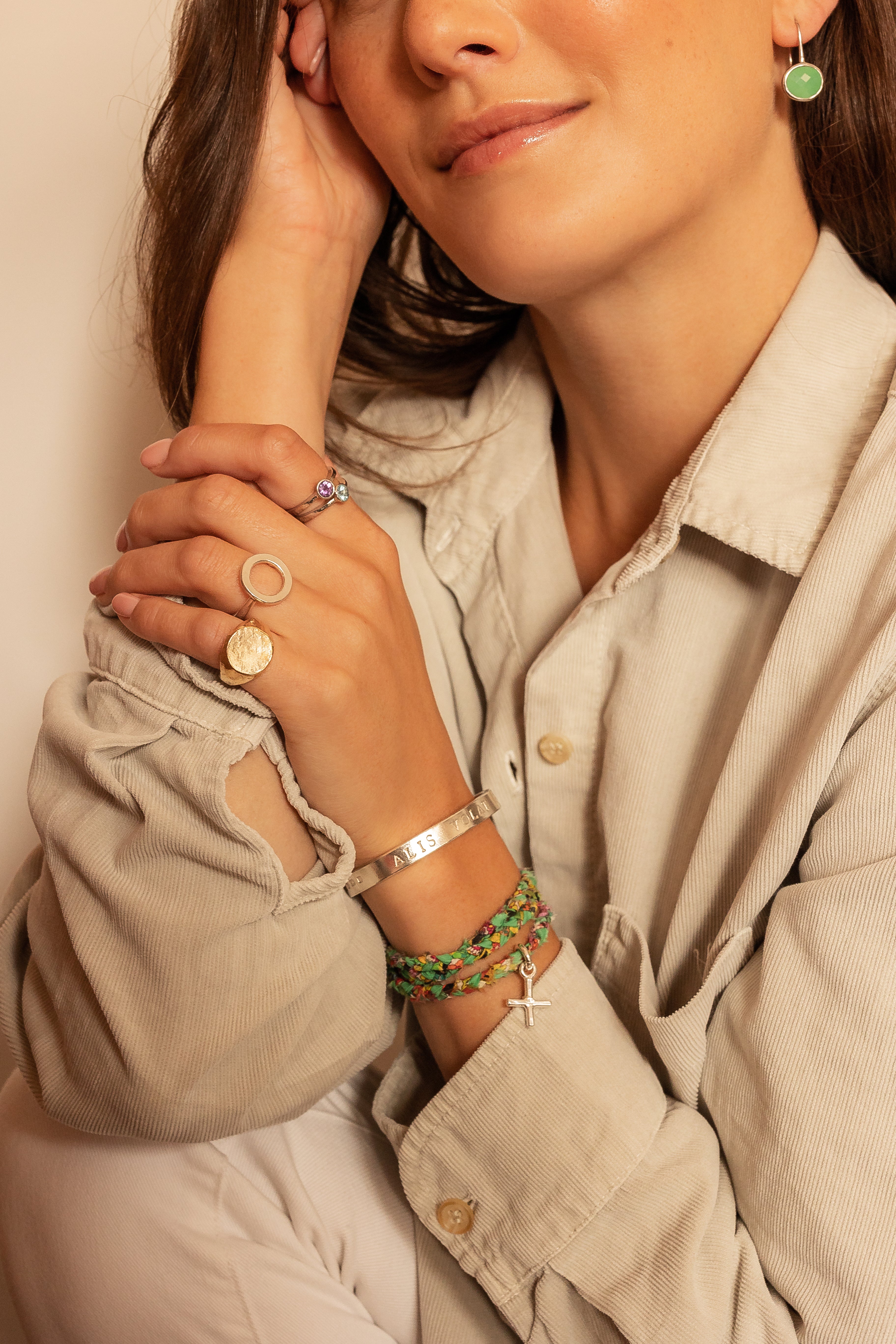 We are here to help inspire you with ideas to personalise your stamped bangles. Whether a sentimental piece of jewellery for yourself or a thoughtful gift for your loved ones here are some of our favourites:
LA VIE EST BELLE (life is beautiful)
LOVE LOVES TO LOVE LOVE (quoted from James Joyce)
LA DOLCE VITA (the sweet life)
YOU ME & THE SEA
BE HAPPY, BE BRIGHT, BE YOU
HERE COMES THE SUN
CEST LA VIE (thats life)
WATCH WITH GLITTERING EYES (quote from Roald Dahl)
SHOOT FOR THE MOON DARLING
I LOVE YOU TO THE MOON & BACK
PAIX AMOUR BONHEUR (peace, love, happiness)
YOU ARE MY SUN MY MOON & ALL OF MY STARS
YOU ARE MAGIQUE
EVERYTHING YOU CAN IMAGINE IS REAL (Pablo Picasso)
Tips:
Lyrics are can also be the most sentimental messages, one of our favourite ways to fit a longer message on would be to run the line over two bangles. You could have one each or have two for one person. 
Remember you can also stamp on the inside of the bangle.
For a shorter quote we stamp it in the middle so consider placing the hallmarks on the outside, they make an interesting feature.
Translate messages to keep them secret.
Use special coordinates, these always look gorgeous as it fills the bangle space.
Your families initials can be stamped on the outside ie. RAR . BMR . BHR . AER
For any more advice please email us, we are always on hand to inspire and help you – info@rennejewellery.co.uk
---