New Collection: 9 Carat Gold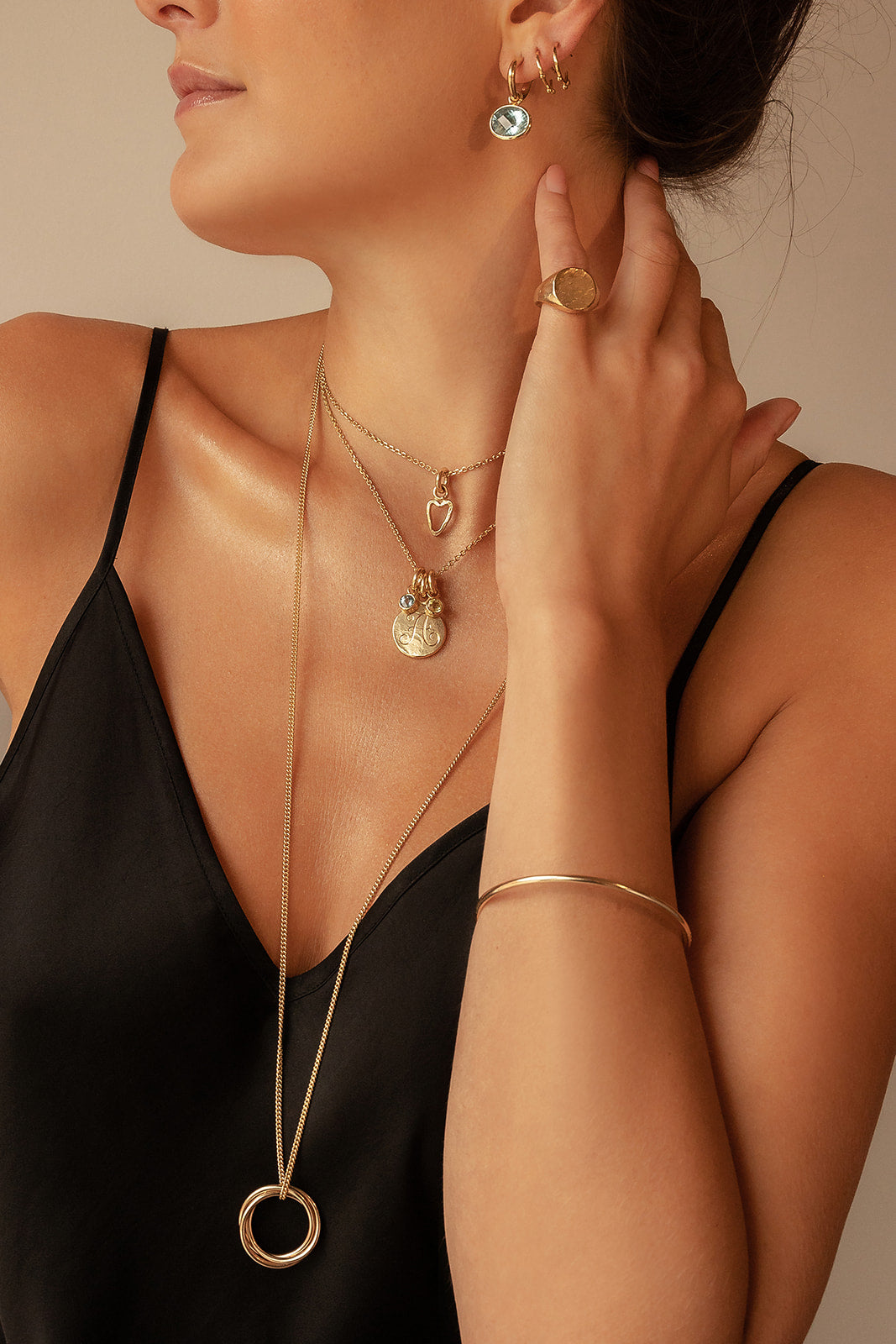 We are so proud to launch our solid 9 carat gold collection. It has been a long time coming and a collection we truly cherish. Every piece is solid, beautiful and as always, designed to last you a lifetime. They are true heirlooms you can pass onto future generations.
The collection includes traditional pieces like our Signet Ring and Scroll Charm but also fun pieces like our Sweetie Charms. Don't forget to take inspiration from our look book and campaign images. You can add to all your chains and earrings, designing a piece of jewellery you will always love.
Earrings: 9 Carat Gold Mini Hoops with Blue Topaz 9 Carat Gold Sweetie Charms

Necklace: 16" 9 Carat Gold Fine Trace Chain with 9 Carat Gold Scroll Charm, Tiny Sweeties set in Blue Topaz and Lemon Quartz
Earrings: 9 Carat Gold Mini Hoops with Blue Topaz 9 Carat Gold Sweeties & 9 Carat Gold Bobble Hoops

Necklace: 14" 9 Carat Gold Fine Trace Chain with 9 Carat Gold Tiny Heart Charm & 16" 9 Carat Gold Fine Trace Chain with 9 Carat Gold Scroll Charm, Tiny Sweeties set in Blue Topaz and Lemon Quartz
Necklace: 14" 9 Carat Gold Fine Trace Chain with 9 Carat Gold Tiny Heart Charm & 16" 9 Carat Gold Fine Trace Chain with 9 Carat Gold Scroll Charm, Tiny Sweeties set in Blue Topaz and Lemon Quartz & 32" 9 Carat Gold Curb Chain with 9 Carat Gold Trinity (can be worn as a ring or charm)
---